PS Game Home - Adventure Games:
PS Adventure Game Index
Broken Sword II: The Smoking Mirror
by SVG Distribution

Platform: PlayStation
ESRB Rating: Teen
ASIN: B00001ZWOP

Broken Sword II: The Smoking Mirror follows the breath taking tale of George Stobbard as he tries to rescue Nico, his investigative reporter girlfriend, from the tentacled grasp of a central American crime syndicate. There adventure leads not only to the heart of a ruthless modern day drug smuggling operation but back to the arcane power of the ancient civilization of the Mayans. Broken Sword relies on Stunning graphics, advanced sprite movement, awe-inspiring music and an original story line that uses genuine historical fact as a basis for an intriguing adventure. With superior graphics and strong plot concepts BSII delivers a level of immersion that will set this game above the competition.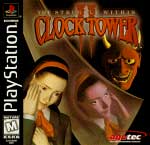 Clock Tower II: The Struggle Within
by Agetek, Inc.

Platform: PlayStation
ESRB Rating: Mature
ASIN: B00001ZUOY

The Game Horror Fans are Screaming For! More blood, terror, and gore than ever, features 13 different endings, more enemies than before, 3 scenarios, an old house, a hospital and a pharmaceutical lab, over 20 hours of engrossing adventure game play, and is Dual Shock compatible. Clock Tower II: The Struggle Within, delivers more of what made the first Clock Tower such a big seller, and it delivers it big. Horror/adventure gamers looking for a big dose of horror, blood, and suspense, will find Clock Tower II is up to the challenge. This installment of the series features a main character with a split personality, Alyssa. Each of Alyssa's personalities has a different set of skills and gamers will have to learn how to use each personality effectively if they want to survive the game. Add to this twist a great story, 13 different endings, 3 spooky locations, and more than 20 hours of terrifying game play and you've got the the game that Clock Tower fans have been screaming for.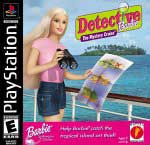 Detective Barbie: Mystery Cruise
by Mattel Media

Platform: PlayStation
ESRB Rating: Everyone
ASIN: B00004YUBL

• Adventure game, starring Barbie
• Join tropical cruise and solve art-theft mystery
• Use variety of gadgets to uncover clues and nab thief
• Different culprit each time you play
• For 1 or 2 players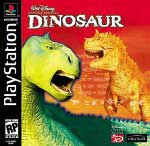 Dinosaur
by UBI Soft

Platform: PlayStation
ESRB Rating: Everyone
ASIN: B00004SV85

Dinosaur typifies why most serious gamers stay away from movie-to-video-game properties. More often than not, they don't play well or look anything like the films they are meant to re-create. While there are exceptions, Dinosaur is the rule.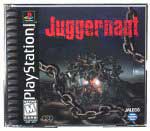 Juggernaut
by Jaleco

Platform: PlayStation
ESRB Rating: Mature
ASIN: B00001ZWUE

Get ready for a roller coaster ride through Hell. Juggernaut will take you on a journey through time and space that could prove to be the most frightening and puzzling experience ever on a video game. Demonic possession, murder, and ghostly vendettas are some of the terrors that you will be forced to confront as you make your way through this horror. If your nerves and your intellect are good enough, Jauggernaut will amply reward those who accept the challenge of this trip through dementia.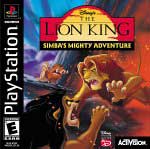 Lion King 2: Simba's Mighty Adventure
by Activision

Platform: PlayStation
ESRB Rating: Everyone
ASIN: B00004TEXY

• Based on characters from the Lion King animated feature film
• 3-D-platform adventure game
• Avoid jungle obstacles, and battle beasts who challenge your power
• 10 levels include elephant graveyard, wildebeest stampede, and wildfire
• Minigames include catching bugs with Timon and Pumbaa, and martial-arts practice with Rafiki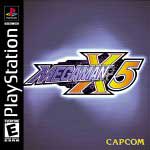 Mega Man X5
by Capcom USA

Platform: PlayStation
ESRB Rating: Everyone
ASIN: B000059S78

Mega Man's exploits have been taking place on a variety of different platforms for more than a decade, but recent attempts to bring old Mega Man into 3-D have largely been missteps. That's why we were chomping at the bit to play Mega Man X5, because it marks a long-overdue return to MM's 2-D roots.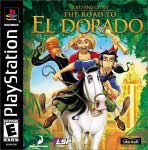 The Road to El Dorado
by UBI Soft

Platform: PlayStation
ESRB Rating: Everyone
ASIN: B00004SVLO