PS Game Home - Boarding & Blading Games:
PS Boarding & Blading Game Index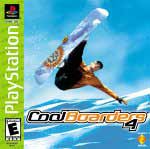 Cool Boarders 4
by Sony Computer Entertainment

Platform: PlayStation
ESRB Rating: Everyone
ASIN: B000034DBX

After three top sellers, Cool Boarders is still the slickest competition on the slopes. Cool Boarders 4 features big names like Jim Rippey, Ross Powers, Michele Taggart, J.P. Walker, Andrew Crawford, Shaun White and others; big boards like Burton, Fourm, K2, MLY, M3, Salomon, Ride, Morrow, Santa Cruz; big mountains and big features; big customization; a big trickmaster mode; big events; a big multiplayer tournament mode; big tricks; and big brawls.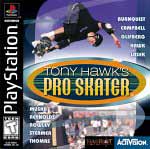 Tony Hawk Pro Skater
by Activision

Platform: PlayStation
ESRB Rating: Teen
ASIN: B00001QED2

Tony Hawk, famous for his 720 move (a mid-air 360-degree somersault done twice), is widely credited as being one of the best skateboarders in the world. Hawk lends his technical advice and character likeness to this nine-level title, which is among the better skating titles on the PlayStation. While it is cool to play as Hawk, would-be skate pros can also choose to play as one of eight other skaters. Each character has a different riding style and at least three unique tricks to master.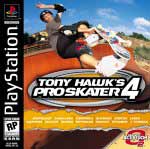 Tony Hawk's Pro Skater 4
by Activision

Platform: PlayStation
ESRB Rating: Rating Pending
ASIN: B00006IJJG

The world's best skateboarding game reinvents itself to give users the real life experience of a hardened amateur skater. Completely new career mode with Go Pro theme compliments the same elements that have made THPS a phenomenon. Claw your way up through the amateur ranks to prove yourself in the professional world of skating.