PS Game Home - Mechanized Action Games:
PS Mechanized Action Game Index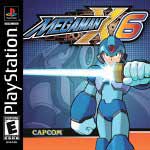 Mega Man X6
by Capcom USA

Platform: PlayStation
ESRB Rating: Everyone
ASIN: B00005NCCZ

• Help Mega Man X find his companion Zero
• Battle reploids through a maze of levels
• Rough-and-tumble environment of a future Earth
• Nightmare System randomizes levels and encounters
• Dynamic endings vary depending on how you play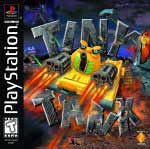 Tiny Tank
by Sony Computer Entertainment

Platform: PlayStation
ESRB Rating: Teen
ASIN: B000034DC8

The Tiny Tank with the BIG-TIME Attitude. Tiny Tank explodes with lightning-fast action and wild antics. Get behind the controls of a kick-butt little tank that makes up in attitude for what he lacks in size. Stocked up on weapons and enough firepower to bring down the toughest robot, Tiny's uncensored humor keeps the pace fast and furious. Just don't call him Tiny to his face. He may aim higher than your kneecaps. It features: Race, rocket and fly through free-roaming 3D battlefields on totally articulated treads with super-charged thrusters; Collect brains and guns of destroyed enemies to automate and upgrade Tiny's weapons systems; Outfit Tiny with Gattling guns, a super-charged turret and rocket launchers to mow down any robot that gets in his way; Follow the action of the Teeny Weeny Tanks - with their own personal mini-cams - as they hunt down and destroy rebellious robots; Fight over 25 unique enemies, each with their own personalities and weak points; Watch the evolution of Tiny's crude personality and crazy wit in a series of cinematic backflashes; Collect vital information from OBE, Tiny's spy satelite and potential romatic interest; Tune-in to a rockin' original score, including a radio show hosted my MuTank, Tiny's arch-rival; Battle it out head-to-head in a two-player death-match.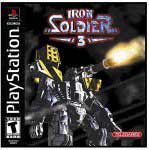 Iron Soldier 3
by Telegames, Inc.

Platform: PlayStation
ESRB Rating: Teen
ASIN: B0000696DF